Cream Limestone Veneer
Cream Limestone is a premium quality manufactured stone veneer that features a blend of natural and cream colored limestone. Each stone has been precisely molded and cast into rectangular form. The stones feature exact detailing in texture, color and style to replicate true limestone. Cream Limestone offers the subtle beauty that is ideal for interior and exterior application.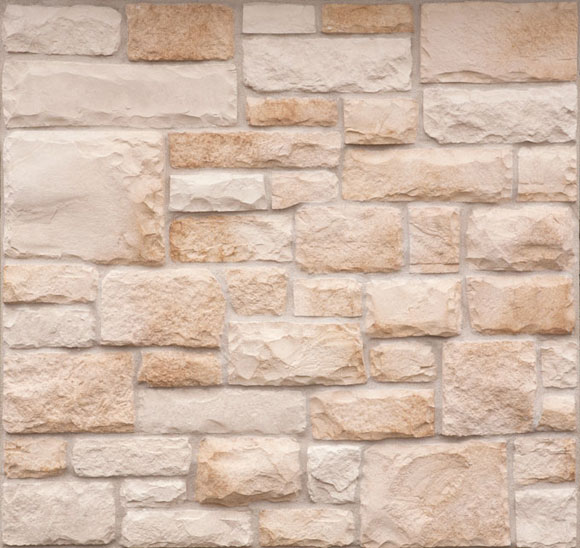 Applications for Stone Veneer
Manufactured stone veneer is a fraction of the weight and cost of natural stone; making it the ideal stone choice for new construction and residential or commercial remodeling projects including exterior and interior walls, siding, chimneys, fireplaces, wood burning stoves, landscape walls, wine cellars and pillars. Use our dealer locator to find a Proline Stone Veneer dealer near you.
Coverage
1 Box: 10 sq. ft
1 Pallet: 100 sq. ft
Suggested Accessory Colors
Cream, Natural
Suggested Mortar Colors
Cream
Check out more stone veneer panels or visit the product gallery.